The Paddle League: ¨Segunda Etapa¨, presenta un plan para apoyar los eventos regionales para conectar con el World Tour y ayudar a unificar el SUP.
The Paddle League, el grupo de veteranos de SUP que busca ayudar a unificar el deporte y crear una plataforma más estable para el futuro, anuncia la «Segunda Etapa» de su plan para retribuir a la comunidad del Stand Up Paddle y ayudar a impulsar el avance del mismo de una forma sostenible.
Después de anunciar ¨The Paddle League World Tour¨ en Enero: www.paddleleague.com/welcome, que combina nueve de las mayores carreras independientes, incluida la Carolina Cup y el Gorge Paddle Challenge, el equipo fundador se enfocó en apoyar y ayudar a crecer a las carreras populares y de participación masiva que le dan a nuestro deporte su columna vertebral. Los «Regionales» (Regionals), como se conocerán estos eventos, contribuirán al Paddle League World Ranking unificado a través de una nueva tabla de clasificaciones. Será el nuevo nombre y hogar de los originales Rankings Mundiales SUP Racer.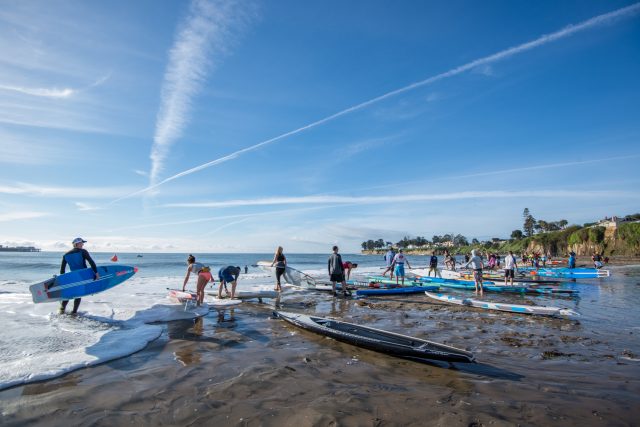 «Contar una historia interesante sobre este gran deporte» es el objetivo principal de The Paddle League, según el cofundador y comisionado del circuito, Kelly Margetts. «Hay tantas carreras regionales increíbles que van y vienen cada año sin obtener la atención que merecen, por lo que nuestro objetivo es hacerlos parte de esta gran historia y ayudar a elevar su posición».
Estas carreras regionales recibirán entre 1 y 4 estrellas, con riders profesionales y amateurs en busca de 10 a 40 puntos en el Paddle League World Rankings, que se lanza después de la primera parada de la gira mundial en Tahití el 7 de Abril. Sin embargo, muchos eventos del World Tour decidirán en gran parte la lucha por el título mundial, y las principales pruebas tendrán de 60 a 100 puntos cada una. Las clasificaciones de estrellas a nivel regional se otorgan a eventos basados en el esperado nivel de competición, y lo que es igual de importante, los números de participación de competidores aficionados, juniors y principiantes.
Brian Meyer, el actual campeón open del Pacific Paddle Games y actual consejero delegado de The Paddle League, dice que se trata de reconectar el deporte con sus raíces: «Queremos ayudar a fortalecer esa conexión entre la élite y la base para hacer que el SUP sea lo más inclusivo posible. Lo mejor de este deporte es que todos somoso iguales, independientemente de si eres Connor Baxter o un principiante, por lo que estos eventos regionales se convertirán en el corazón de The Paddle League «. La Paddle League anunciará el calendario completo de «Regionales» en las próximas semanas.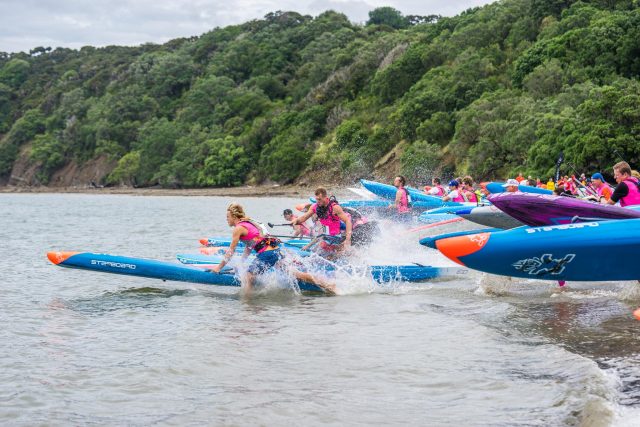 La masivo GlaGla Race de Enero y el Sydney SUP Festival de Febrero han sido dos de los primeros eventos de la pretemporada, y desde aquí el calendario entra en acción con docenas de grandes competiciones que cubre a todos los rincones del mapa.
El 12 Towers en Gold Coast, Australia (3 de Marzo) es el próximo hit de pretemporada, antes de un fin de semana lleno de acción en tres diferentes continentes donde los riders buscarán puntos en Francia, Nueva Zelanda y Estados Unidos el 24 y 25 de Marzo.
«March Madness» contará con el Santa Cruz PaddleFest en California, el Hoe Toa NZ Paddle Championships en Auckland y la nueva Villefranche Paddle Race en la Riviera francesa, que está siendo liderada por algunos de los mejores riders de Francia. Pero antes, la pretemporada de The Paddle League calienta motores este fin de semana con la 7º edición del 12 Towers Ocean, que contará con casi 200 aficionados y más de una docena de los mejores competidores del mundo.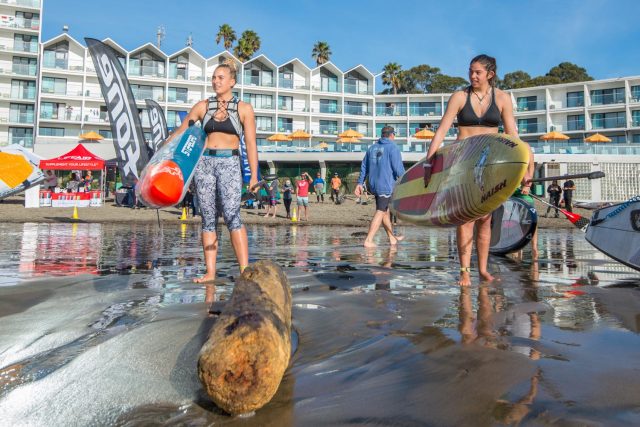 Entre los mejores clasificados del Top mundial compiten Titouan Puyo, Michael Booth, Lincoln Dews, James Casey, Kenny Kaneko, Matt Nottage, Paul Jackson, Angie Jackson y Terrene Black, junto con los jóvenes internacionales Bernd Roediger, Itzel Delgado, Noi Garioud, Clement Colmas, y Yuka Sato.
El 12 Towers se transmitirán en vivo en la página de Facebook de The Paddle League a partir de las 10:30 a.m. del Sábado, hora de Queensland (la hora exacta de inicio dependerá de las condiciones del viento), que es 4:30 p.m. el Viernes 2 de Marzo en California y las 7:30 p.m. en Florida (y tarde en Europa).
Puedes visitar PaddleLeague.com/welcome para descubrir  por qué este grupo de veteranos de la comunidad de SUP está construyendo una plataforma que tiene como objetivo beneficiar a todos en el deporte.
ENGLISH REALEASE
The Paddle League, the group of SUP veterans aiming to help unify the sport and create a more stable platform for the future, is announcing "stage two" of its plan to give back to the community and help drive stand up paddling forward in a more sustainable way.
After announcing The Paddle League World Tour in January: www.paddleleague.com/welcome, which combines nine of the biggest standalone races – including the Carolina Cup and the Gorge Paddle Challenge – the founding team has turned its focus to supporting and helping elevate the amazing grassroots and mass-participation races that give our sport its backbone. The "Regionals," as these events will be known, will contribute to the unified Paddle League World Rankings via an interlinked leaderboard — the new name and new home of the original SUP Racer World Rankings.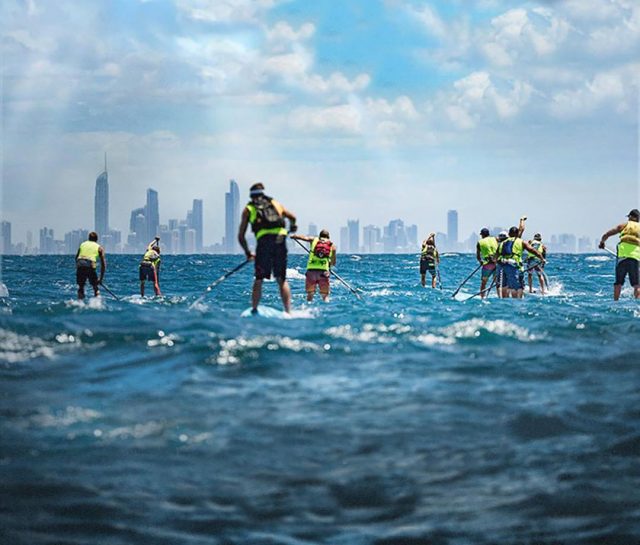 "Telling an engaging story about this great sport" is the primary goal of The Paddle League according to co-founder and Tour Commissioner Kelly Margetts. "There are so many amazing regional races that come and go each year without getting the attention they deserve, so we aim to make them part of this bigger story and help elevate their standing."
These regional races will be awarded 1-4 stars, with both professional and amateur athletes chasing 10-40 points on the interlinked Paddle League World Rankings, which launches after the first world tour stop in Tahiti on April 7; the World Tour events will still largely decide the world title race though, with the major stops offering 60 to 100 points each. Regional-level star ratings are being awarded to events based on expected level of competition and, just as importantly, the participation numbers of amateur, junior and first-time paddlers.
Brian Meyer, the reigning Pacific Paddle Games open race champion and freshly-minted CEO of The Paddle League, says it's all about reconnecting the sport with its roots: "We want to help strengthen that connection between the elite and grassroots to make stand up paddling as inclusive as possible. The great thing about SUP is that everyone's equal no matter whether you're Connor Baxter or a total beginner, so these regional events are set to become the beating heart of The Paddle League." The Paddle League will announce the full "Regionals" schedule in the coming weeks.
The massive GlaGla Race in January and Sydney SUP Festival in February have been two of the early pre-season events, and from here the schedule kicks into overdrive with dozens of great races covering all corners of the map. This 12 Towers race on the Gold Coast (March 3rd) is the next pre-season hit out, before a triple-header weekend covering three continents where athletes will chase points in France, New Zealand and the U.S. on March 24/25.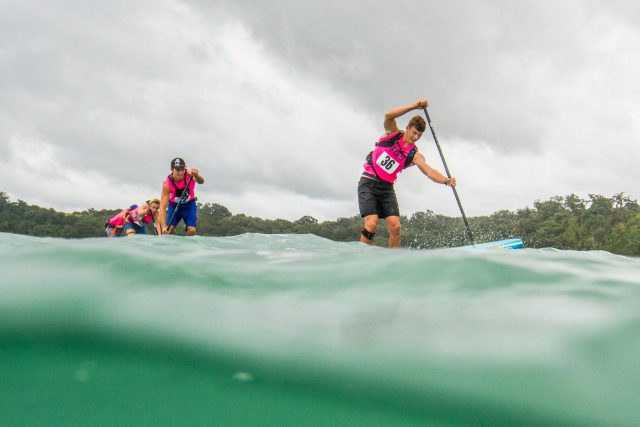 "March Madness" will feature the Santa Cruz PaddleFest in California, the Hoe Toa NZ Paddle Championships in Auckland and the new Villefranche Paddle Race on the French Riviera, which is being spearheaded by some of France's top athletes. But before then, The Paddle League pre-season heats up this weekend with the 7th Annual 12 Towers ocean race, which is set to feature nearly 200 amateurs and over a dozen of the world's best.
Top-ranked athletes competing include Titouan Puyo, Michael Booth, Lincoln Dews, James Casey, Kenny Kaneko, Matt Nottage, Paul Jackson, Angie Jackson and Terrene Black, along with international young guns Bernd Roediger, Itzel Delgado, Noic Garioud, Clement Colmas, and Yuka Sato.
The 12 Towers will be streamed LIVE on The Paddle League Facebook page from around 10:30am Saturday Queensland time (exact start time depends on wind conditions), which is 4:30pm Friday March 2nd in California and 7:30pm in Florida (and really late in Europe).
Fuente: The Paddle League