Franeker to Dokkum, Stage 3 of the 4 day SUP11 City Tour started without a breath of wind, and skies that seemed promising. Paddlers were all in high spirits and ready for a mostly downwind day! Presenter Simone Scheffer from Omrop Fryslân was with us to shoot the gun and start the 4 race groups.
There were two locks to «klunen» today. Crossing a lock meant paddlers needed to take their board out of the water, run across the lock with their board (no dropping / help), put the board back into the water and continue riding!
Some riders were heard to say it's a «sunny day with cruisy conditions». Little did they know this would change! The majority of the race went off without a hitch but as the paddlers got to the finish in Dokkum there was what felt like a biblical flood! The skies really wept…. wept so much that the streets were flooded, racers were soaked through, felt as if they were swimming on their boards!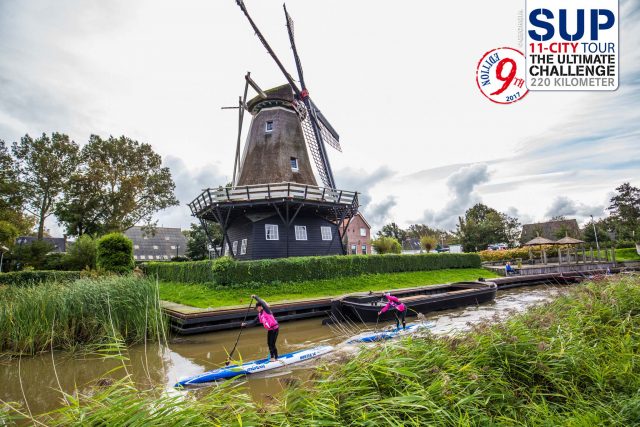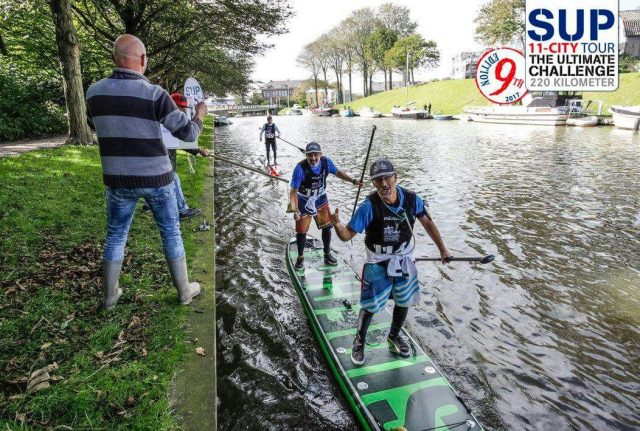 In order to keep warm and dry, paddlers huddled inside a gymnasium just next to the finish area. Hot soup was made, space blankets given out all while massages were enjoyed by the tired paddlers. The gymnasium was «like a refugee camp» Christopher Parker had mentioned to us!
Despite the pouring rain todays race was a huge success – we are so proud of all of the paddlers and look forward to our final day of the race.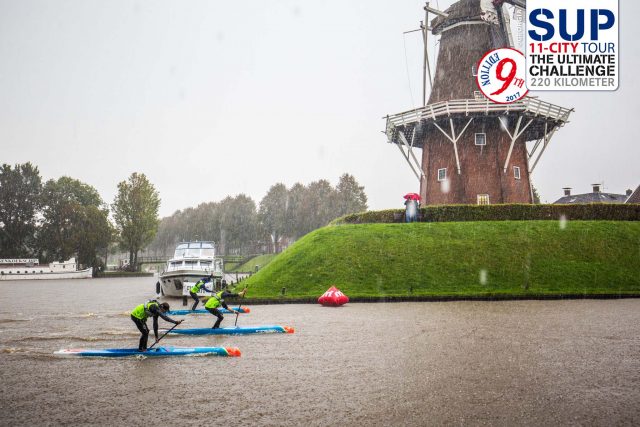 SUP11 City Tour – SUP Day 3 RESULTS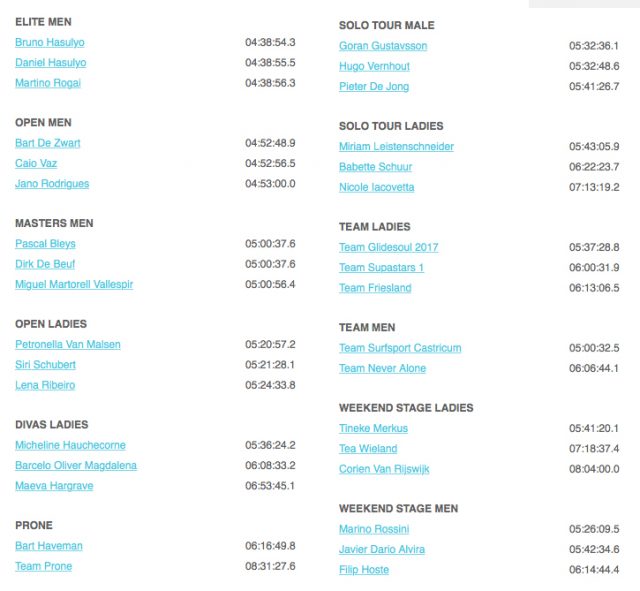 Today a new race element will be introduced. The time trial, which was originally scheduled for the 2nd day, will be raced on the last day. The ladies, the men open and the elite racers will start with one minute intervals, and race into Leeuwarden without the benefit or disadvantage of the drafting element of the sport.
Get STOKED Stage 3 is nearly there
Fuente: SUP 11 City Tour